Alright so my winch bracket showed up today so I set out to get it all installed, Merry Christmas a little late
And yes that is a Camoplast box its sitting on, the tracks showed today also! But that will be for a different thread.
Mounting bracket and hardware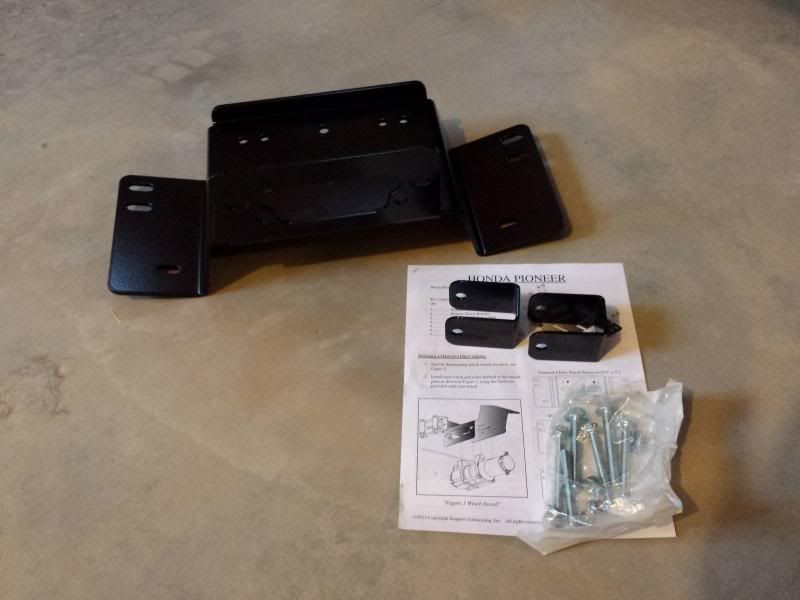 Everything that was in the winch box.
Winch and Roller Fairlead all bolted up to the mounting plate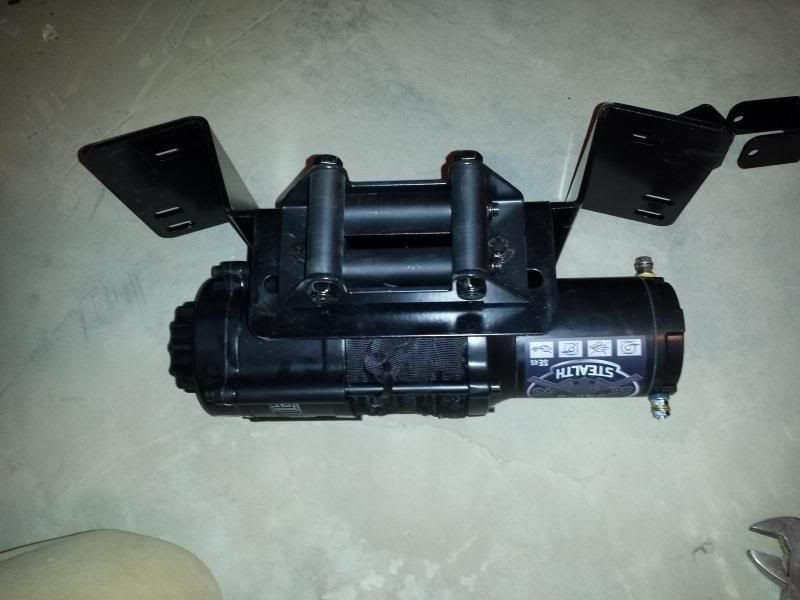 Front push bar comes off easy, 6 bolts.
Battery access, just a note, every winch I've installed on SXS's I've had to swap the leads and use the ones meant to go from the winch to the relay to go from the relay to the battery because of the length. They only provide about 2' leads for the battery and generally the relay is much closer on SXS's to the winch than the battery.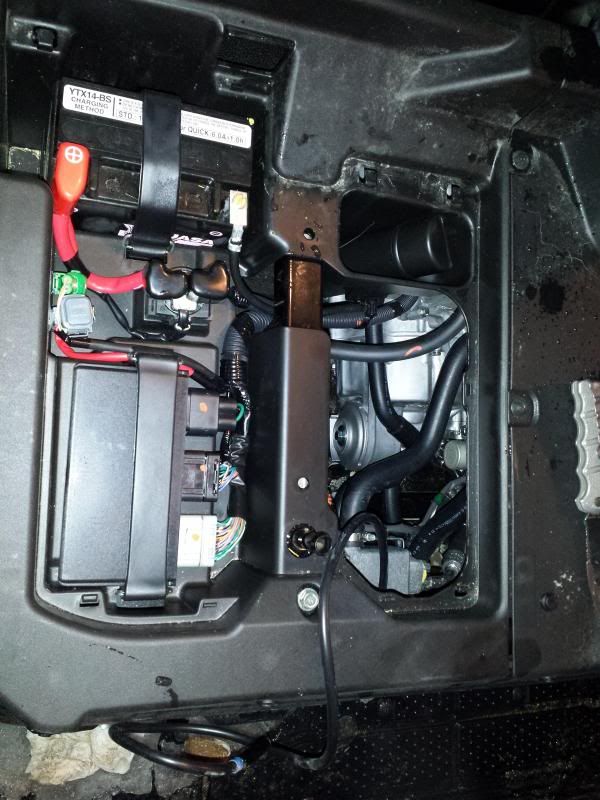 Relay mounting position.
Hard to see but the white wire in this photo is 12v key power to the accessory plug, that's what I tapped for key power.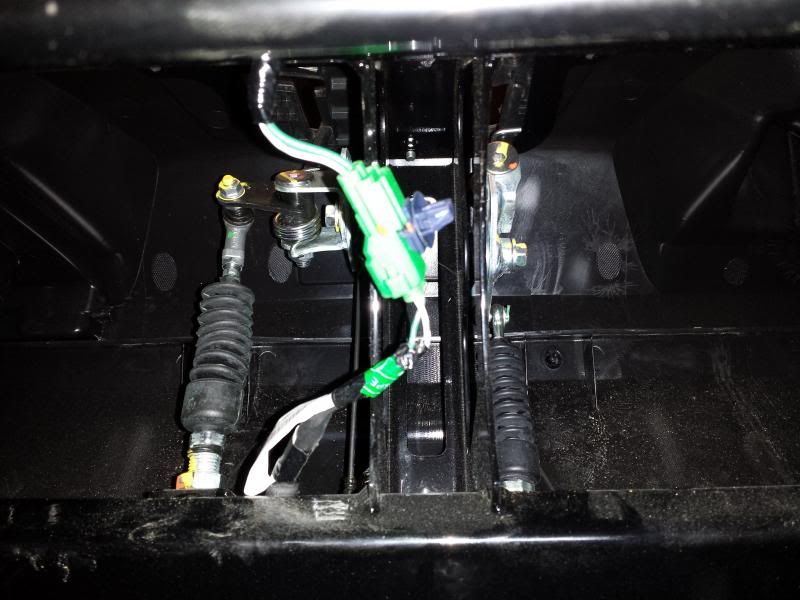 This is the location I chose for the plugin for the remote control, out of the way unseen unless your standing on your head and accessible from the driver side without getting in the cab.
Finished, you will need an assortment of metric wrenches and sockets 8-14mm, an 1-1/8th hole saw and an assortment of small drill bits and a drill. The zip ties that came with the kit are a joke way too light so you'll need some good ties too.