Ok,
Put my switch plate to use today.
Installed two front, two rear, and a set of strips for an interior light.
I was really torn on where to mount the LED spot lights. They are 6 bulb units, made rather well, all cast aluminum. I considered some custom brackets mounted to the cage, or the roof. Just kinda hemmed and hawwed over it for a couple of days.
I was concerned with the beam focus of mounting the lights vertically vs horizontally, but, a quick focus on the wall of the shop showed the focal point to be the same regardless of the orientation.
This made things a lot easier. It allowed me to use what was there.
All I did was drill the mounting brackets provided with the lights out a bit, repaint, and secured them to the cage.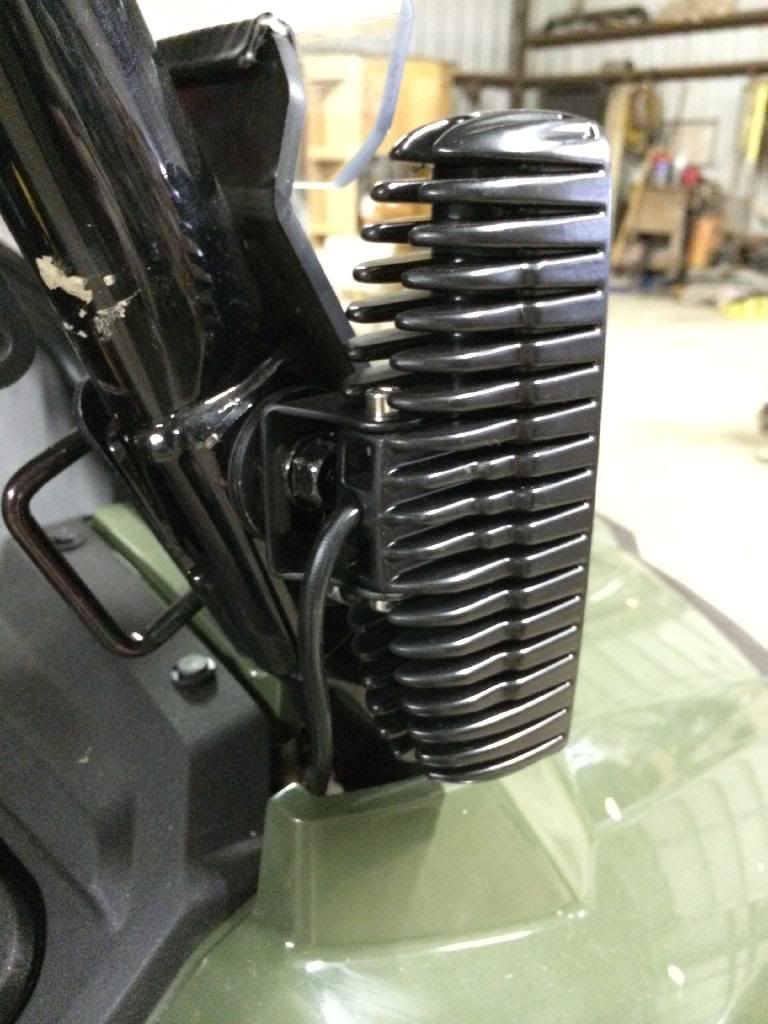 They mounted up solid too. Rock solid. Unmovable. Did I mention they are sturdy???? LOL
A set went on the front side of the cage and a set to the rear. Interior lights were a couple of LED strips.
I worked on my switch plate, drilled me some holes and some time with a jig saw and a file until the rockers fit just right.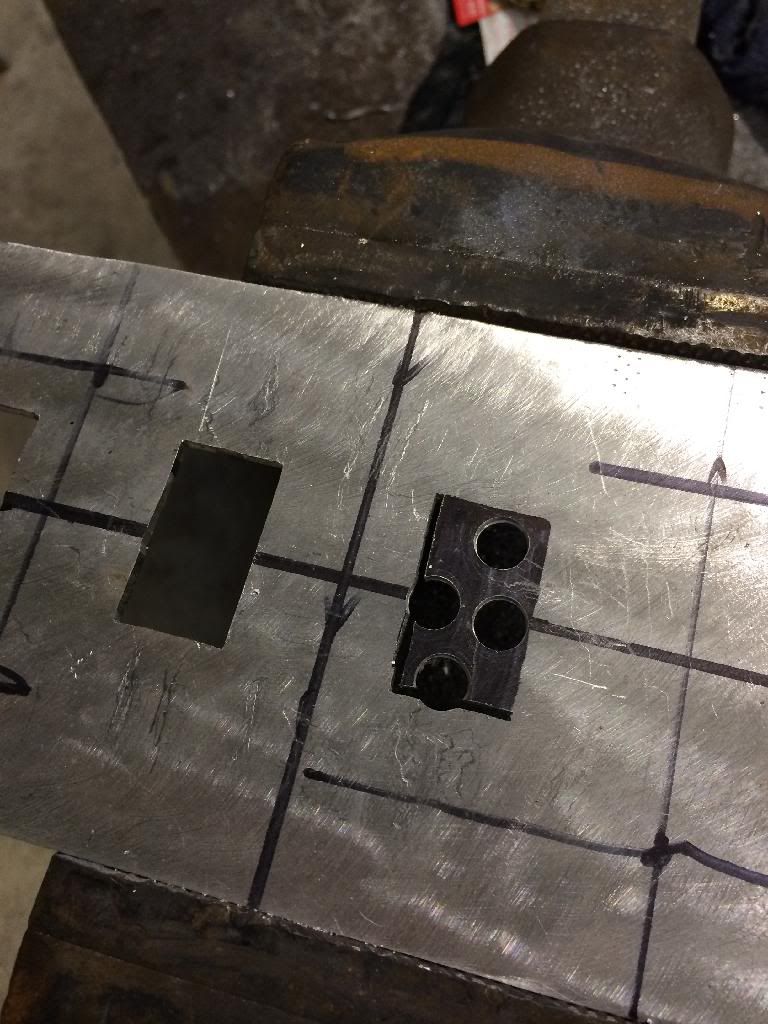 I put three switches in, for each set of lights.
I also wanted to add in a rocker switch for the winch, the wired lead is ok, but, often times we are gonna use this thing for pulling fence, etc, and it would be convenient to have one dedicated on the dash. I was able to squeeze all the switches and the rocker onto my plate.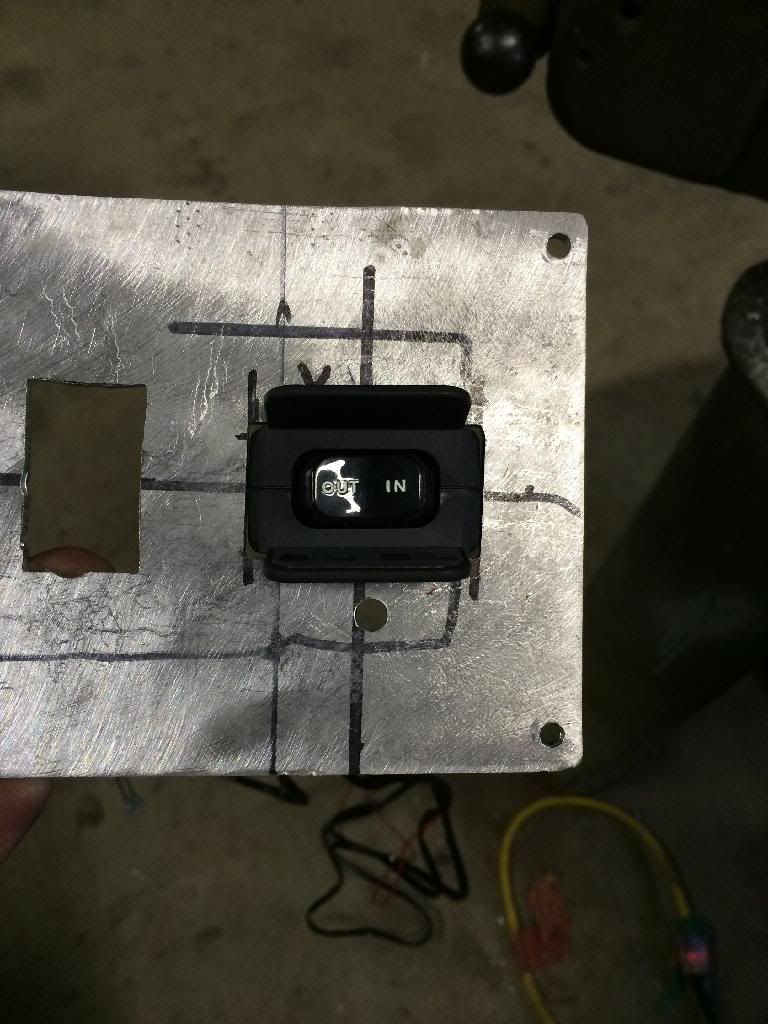 I decided to paint the aluminum and I am very pleased with the results.
Here it is with the switches installed.
(Yeah I know that the switches aint perfectly straight, but that was a pretty tough task cuttin it by hand and keeping true.)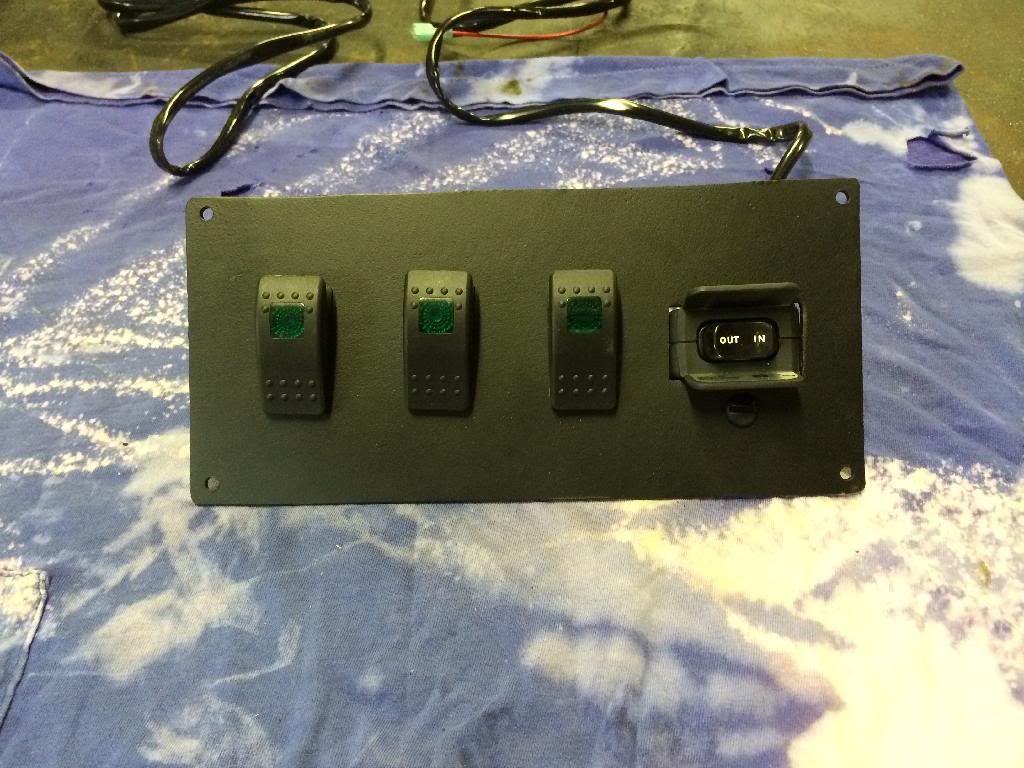 All I did to secure the winch rocker in was to mount the handle bar keeper upside down and put me a screw in. The flared lip keeps it from going down any, and the screw binds it just enough to keep it tight in place.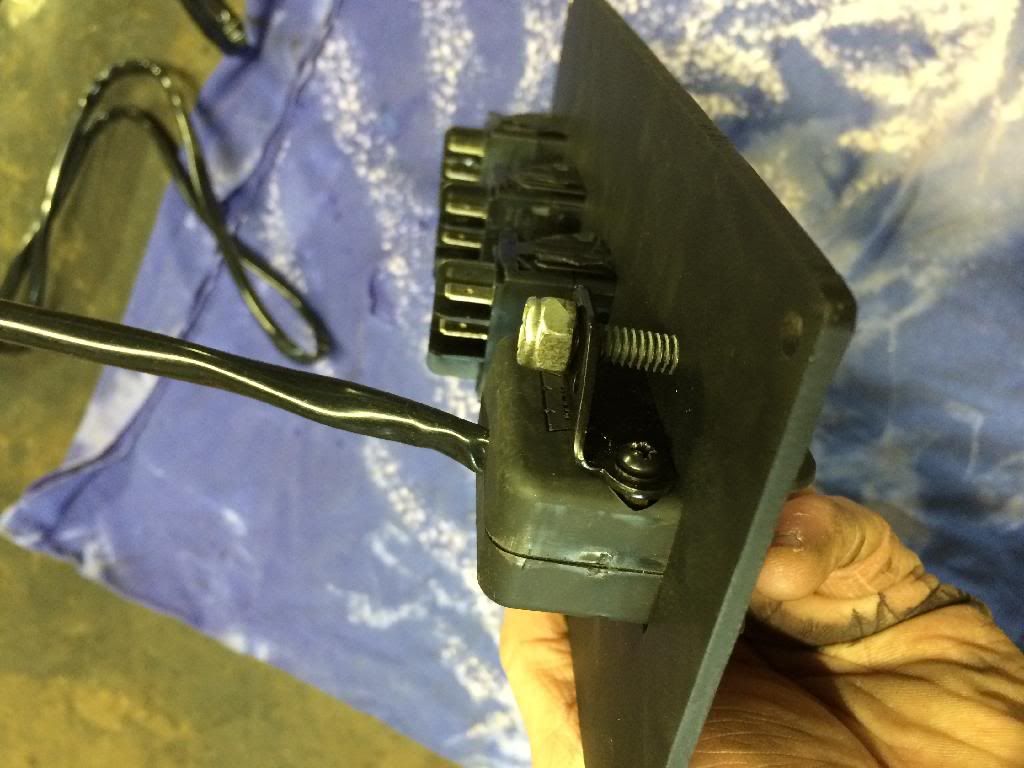 Everything was wireloomed in place and secured as neatly to give it a "factory" look. The winch rocker was spliced into the dealer installed winch harness so that each will still work if needed. The three light switches were wired up with a relay in place so that they will only work with the key on (no kiddos draining the battery on accident)
Here is the switch plate all finished up and installed.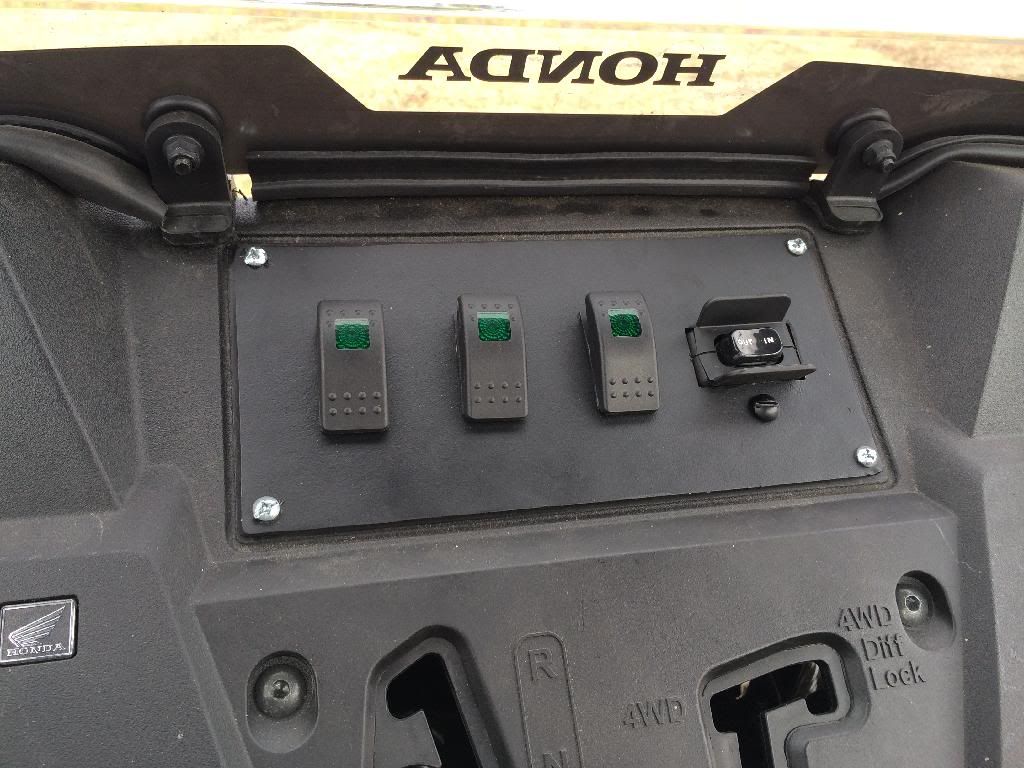 A shot of the LEDs from the front and rear, and on during the daytime.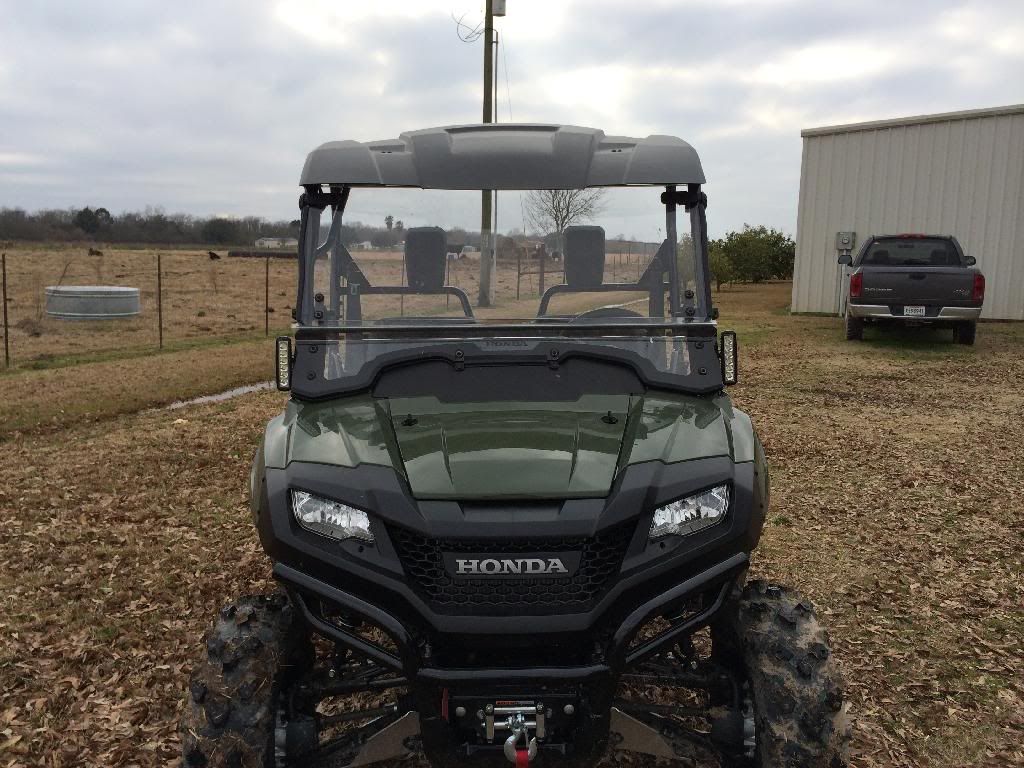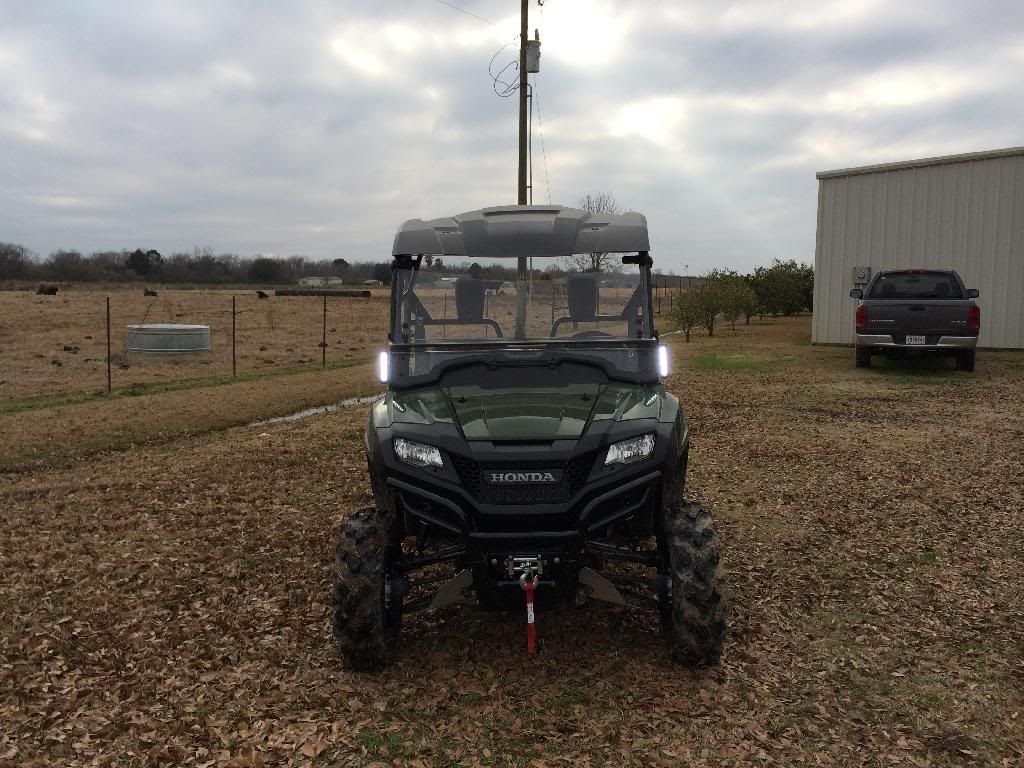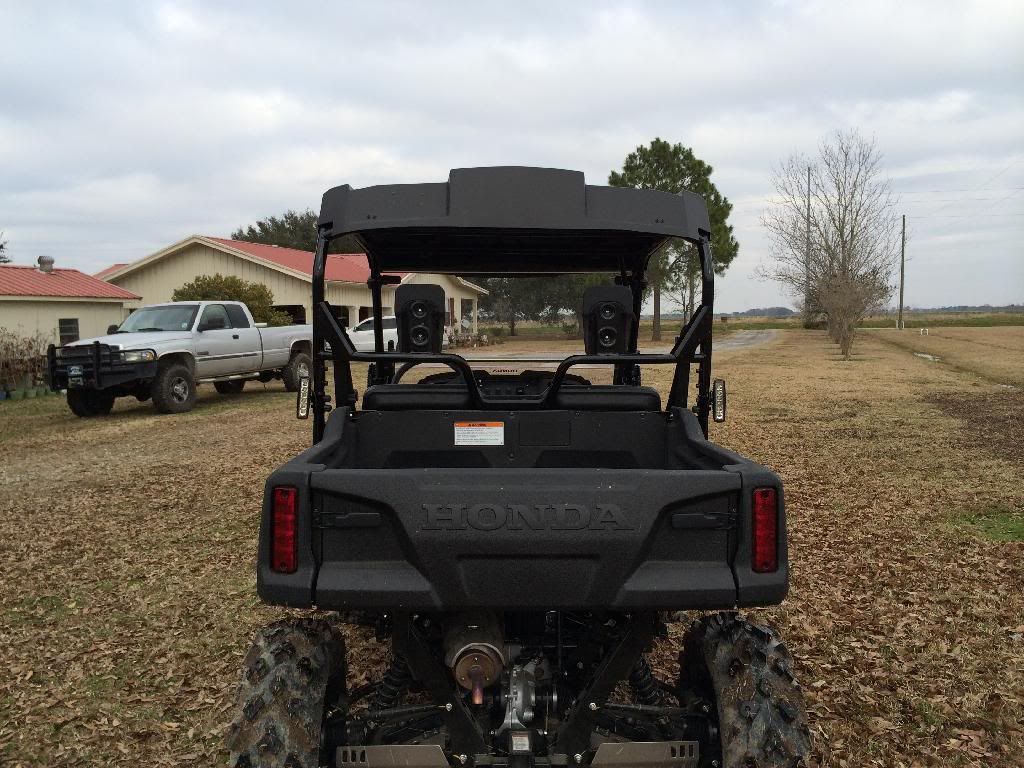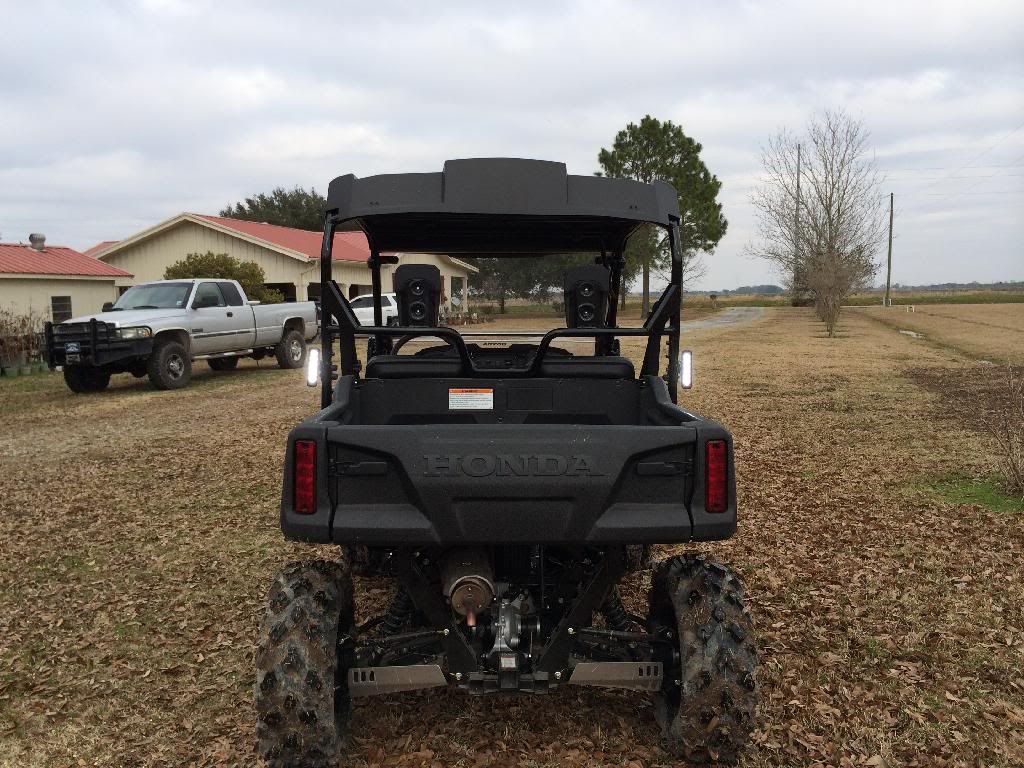 Ok, So I wanted to see just how well they light, so I closed up the shop, and it was decently dark. Like I needed my flashlight on my phone to see or risk bustin my rear end walking around.
Here is the fronts,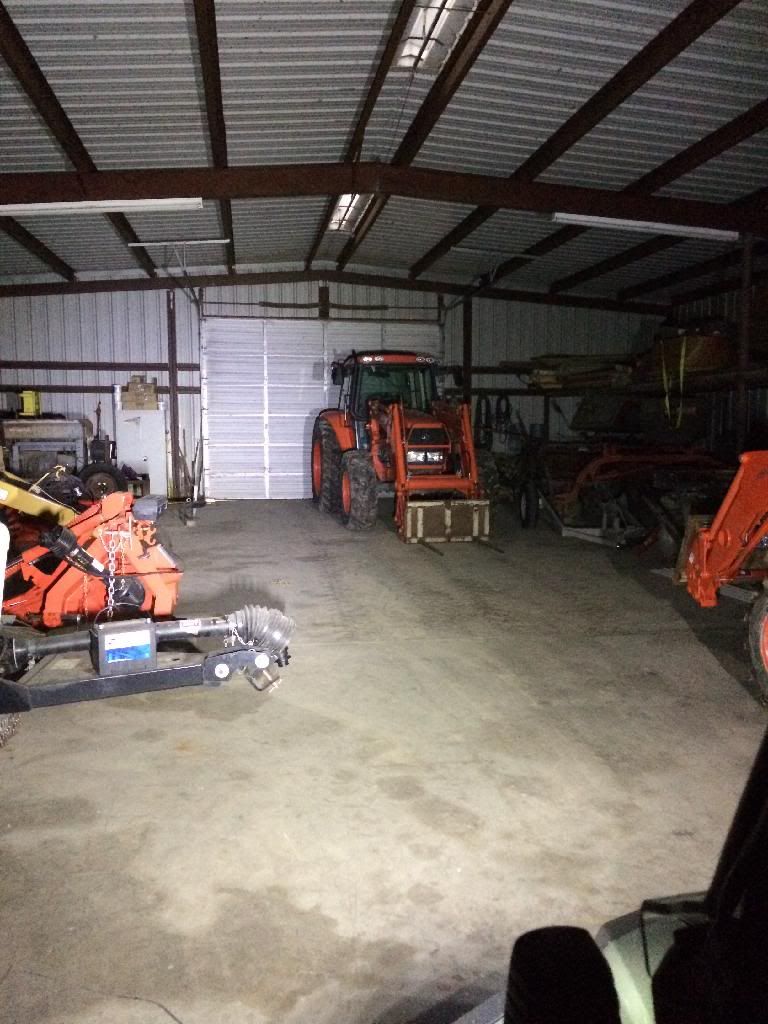 Rears,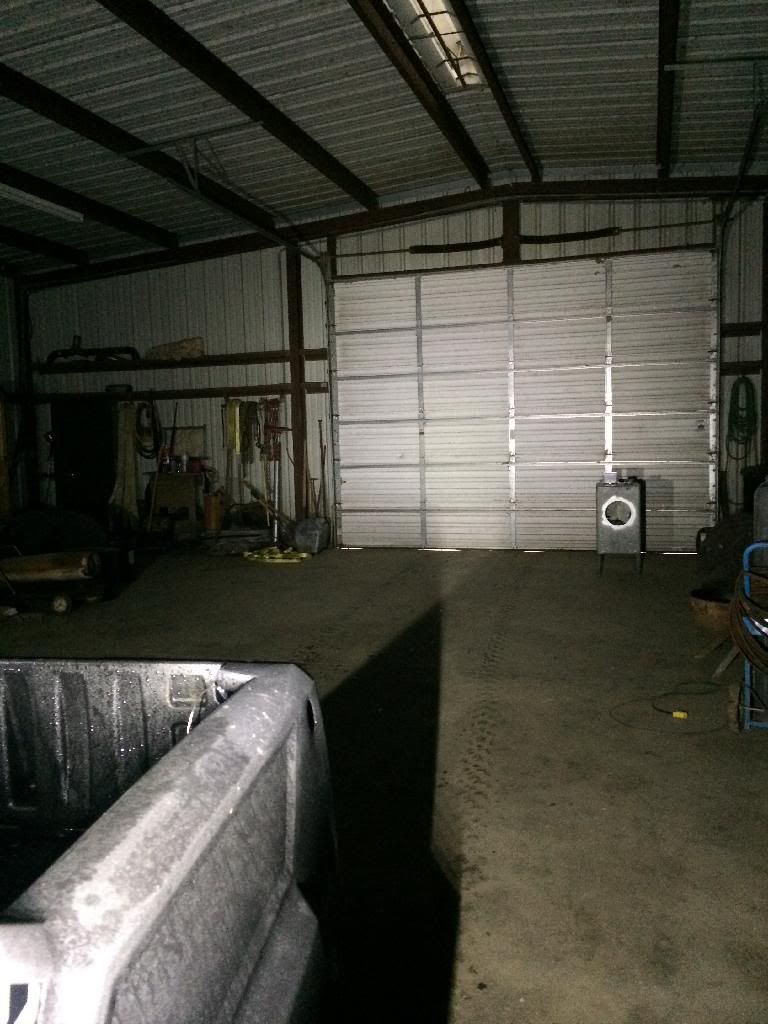 And the interiors,
All in all, Im extremely please with this set up! So pleased I had to take it for a spin.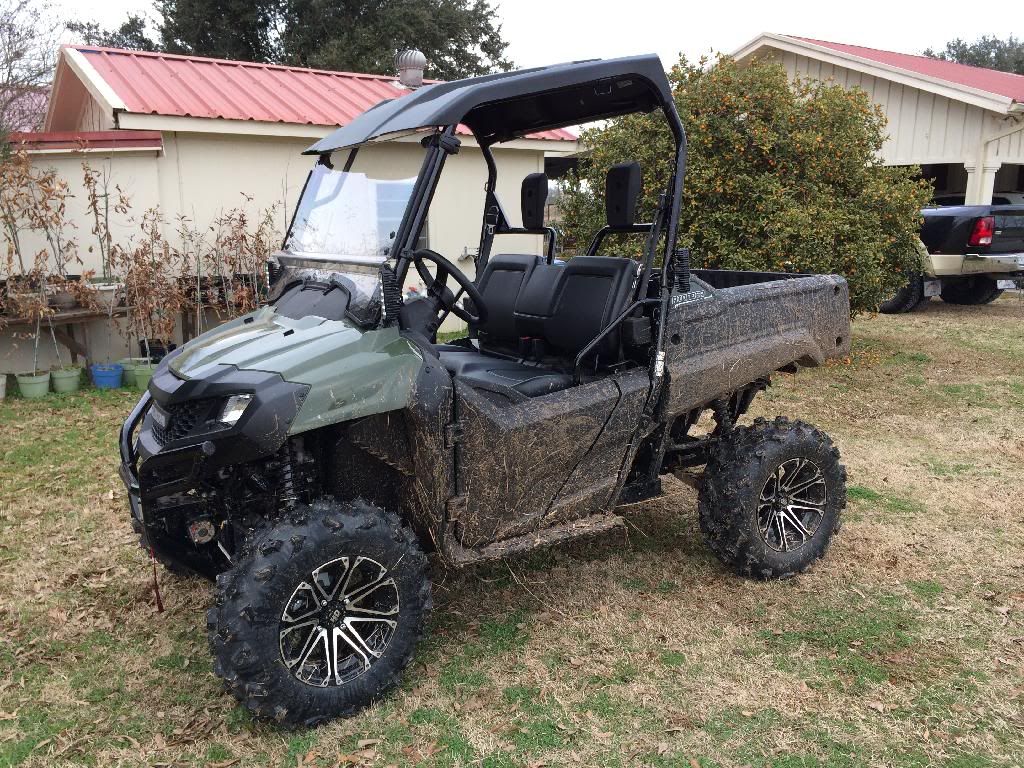 This thing will go anywhere I need it too. Dad and I went to check on a fence that we need to rebuild, and we were in some pretty soft rice stubble, and went through some deep combine ruts, never even broke a sweat. I love this thing.