Discussion Starter
·
#1
·
It's amazing what you can learn in such a short time on a site.
So, I had a ranger 500 previously. I had set up reverse lights on it with LEDs. I wanted to do the same on this but with much better lights.
Founds some LEDs at Walmart. Wondered where to put the switch (since I'd rather have these manual than only when in R).
Found threads on people removing the warning signal which opens up a HUGE area for switches of all kinds.
So I just did the same! Put some screws through each corner where the rivet holes were. Then got some speaker mounting screws which I have a ton of, put a tab of super glue on the back, then reached in from the hood side and screwed them on so they were tight. Glue dries, now I have a permanent way to hold on the panel and also able to remove it any time.
I plan on getting some screw caps too to make it even prettier.. here it is so far, just waiting for the glue to dry, then I'm going to put my first switch in and install the rear lights: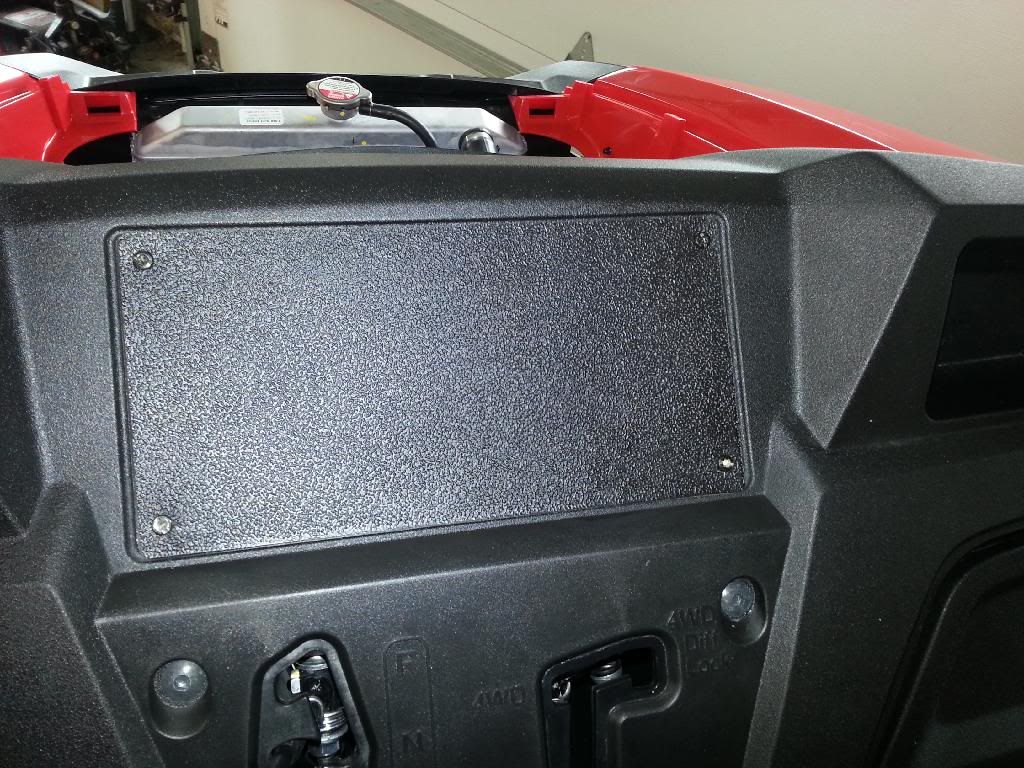 The plastic is from an old craftsman jigsaw case I had JUST thrown out because the saw had blown up (from a friend using it of course... never lend out tools to idiots).
It isn't PERFECT match to the texture, but it's DARN close. I may even put a coat of black or red Plasti-dip on it as well.
From what I can tell almost every square inch behind this open for switches. There is a bar that I will avoid just in case, but things should work out great.
Next, a bed light, then maybe some front fogs!